Spillway Models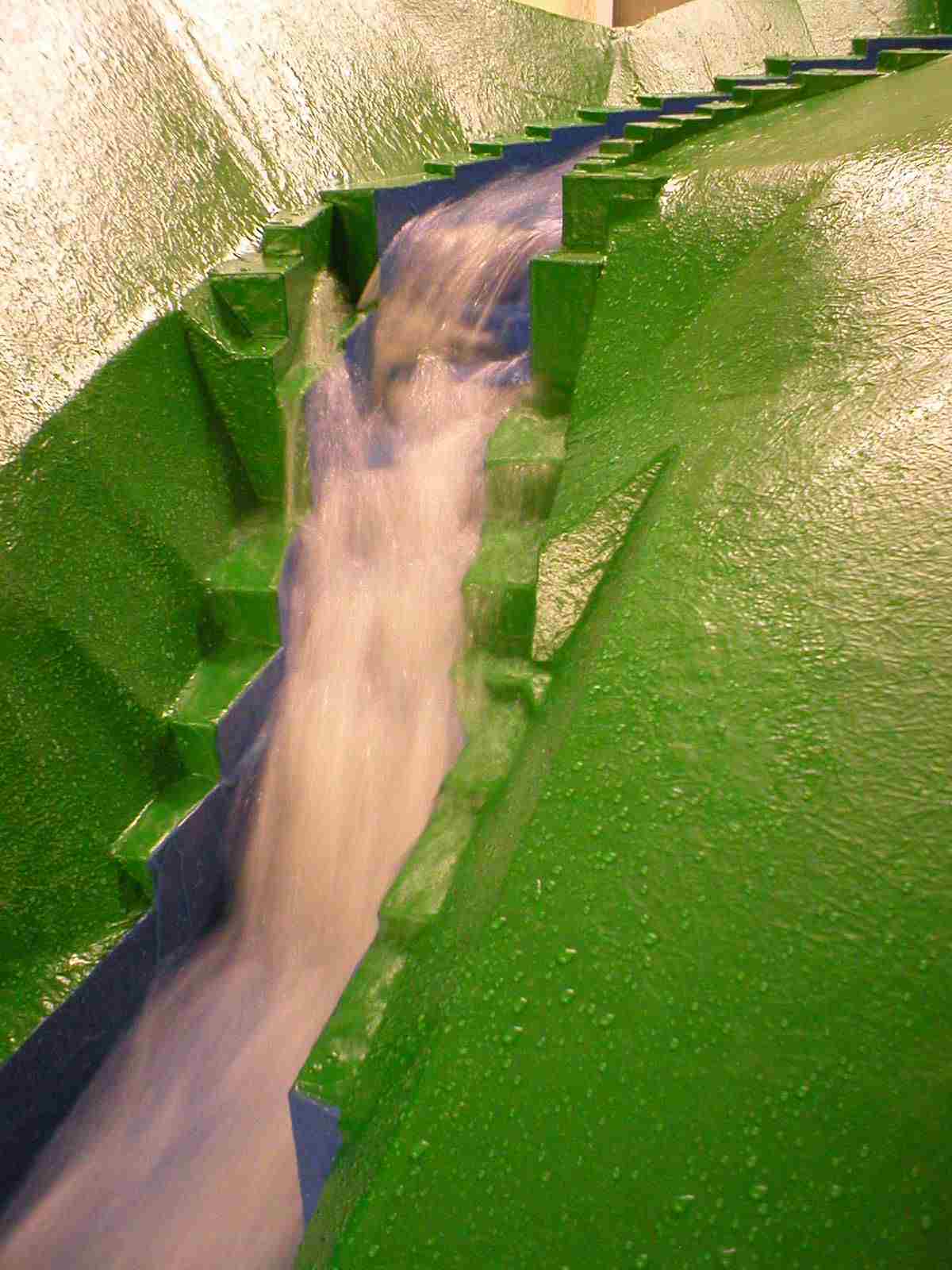 Dam spillway models are typically constructed at scales of between 1:20 to 1:25 from timber, plastic and GRP. For existing spillways a representative section of ground surface is usually constructed to gauge the likely effect of overspill from the reservoir spillway. Models of new spillways are typically built with over height walls, as full containment is normally a necessity.

Models would typically be tested for:

Stage discharge of weir and the top end of the spillway
Overspill from channel at various points
Stilling at the bottom of spillway
The CRM team have over 60 years of combined experience in testing spillway models, and have been long term members of the BDS.

We aim to use our experience of spillway modelling to try to build in as many potential modifications as possible to reduce the time and expense to the client if the spillway does not pass the design flood in existing condition. We would always hope that the cost of the model could be more than recouped in reductions in site construction costs.